Atlanta Truck Accident Lawyer
Top Rated Atlanta Truck Accident Lawyer By Super Lawyers & Expertise!
Atlanta Truck Accident Lawyers
There are tens of millions of commercial trucks on the roads and highways across the United States. They are a vital part of our economy, whether they are transporting hazardous materials from one side of the country to the other or delivering local produce around town.
Trucking companies often overwork their drivers, fail to ensure safe driving, or allow their trucks to fall into disrepair as a way to increase profits and cut costs, but this negligence isn't without cost.
If you were injured or lost a loved one due to a collision caused by negligence, reach out to The Fitzpatrick Firm and speak with a truck accident lawyer who will hold truck drivers and trucking companies accountable and fight to secure the compensation you deserve.
The Truth About Commercial Trucking Accidents
The use of large, commercial trucks is on the rise, and so are vehicle accidents involving them. An average of 500,000 commercial trucking collisions occur annually in the United States, leading to millions of dollars in medical bills and well over 100,000 recorded injuries. Tragically, we lose nearly 4,500 people annually to fatal truck accidents. Two facts are particularly striking:
Nearly three-quarters of all fatal vehicle accident cases involved a semi-truck;
Nearly 97 percent of commercial truck accidents were individuals in the passenger vehicle.
Often, these accidents are due to avoidable causes:
Worn wheels, tires, and brakes;
Driver fatigue
Reckless driving, including speeding
Aggressive driving
Improperly loaded cargo
Driver intoxication
Injuries In Truck Accidents Can Include:
Fractures and broken bones
Head injuries leave victims with devastating brain damage
Spinal cord injuries that cause lifelong paralysis
Atlanta Truck Accident Attorney Serving Injured Victims And Their Families
If you or someone you love was seriously injured in an accident with a large commercial truck, the experienced personal injury attorneys at The Fitzpatrick Firm can help.
We understand how complex these cases can be and will investigate every detail to determine who is responsible for your injuries.
We will also work tirelessly to secure the full and fair compensation you need to cover your medical bills, lost wages, and other damages.
How Does The Fitzpatrick Law Firm Help Atlanta Truck Accident Victims?
The Fitzpatrick Firm is a boutique injury law firm located in the heart of Midtown Atlanta. We represent victims of serious personal injuries throughout the state of Georgia, including those injured in truck accidents.
Our attorneys have more than 50 years of combined experience fighting for the rights of injured victims, and we have a proven track record of success in complex litigation.
We are proud to have been named a Top Personal Injury Law Firm by both Super Lawyers and The National Trial Lawyers, and we are dedicated to providing our clients with the highest level of legal representation possible.
What Rules Require Truck Drivers To Drive Safely?
The Federal Motor Carrier Safety Regulations (FMCSRs) are a set of comprehensive regulations promulgated by the United States Department of Transportation that govern every aspect of commercial trucking, from the registration and licensing of truck drivers to the maintenance of trucks.
The FMCSRs are divided into eight different sections, each of which covers a different aspect of commercial trucking. The rules governing the operation of commercial trucks are found in Part 393 of the FMCSRs.
Some of the most important rules governing the operation of commercial trucks include:
Truck drivers must maintain a logbook documenting their hours of service;
Truck drivers may not drive more than 11 hours in a 14-hour period;
Truck drivers must take a 30-minute break after driving for 8 consecutive hours;
Truck drivers must not drive while impaired by drugs or alcohol.
Don't go up against the big trucking companies alone – call us today for a free consultation.
What Should I Do After A Truck Crash in Atlanta?
When you are involved in a truck accident, it is important to know what to do. Here is a list of things to keep in mind:
Call a truck accident attorney
If you've been injured in a truck accident, it's important to contact an experienced truck accident lawyer as soon as possible. The lawyer will be able to review your case and advise you of your rights and options.
Contact the police
Even if you don't think you're injured, it's important to call the police and have them investigate the accident. They will create a report which can be used as evidence in your case.
Keep the information you give to the police brief and to the point to avoid saying anything that could be used against you later on.
Get the names and contact information of witnesses
If there are any witnesses to the accident, get their names and contact information so they can be called to testify on your behalf.
Seek medical attention
You may not feel any pain immediately after an accident, but it's important to see a doctor as soon as possible. Many injuries aren't evident until days or even months after your motor vehicle accident, but seeking a medical evaluation can be very valuable if symptoms arise later on.
Keep evidence for your truck accident case
Take pictures of the scene, your injuries, and anything else that could be helpful in your case.
How Are Truck Accidents Different From Car Accidents?
Commercial trucks are much larger and heavier than passenger vehicles, meaning the damage they cause in an accident is often much more severe. Truck drivers must adhere to a number of regulations designed to keep everyone on the road safe, but when these rules are violated, the results can be catastrophic.
The trucking companies are generally represented by a large insurance company, and as a result, truck accident victims may be facing an uphill battle in order to get the compensation they deserve.
Truck Accident Injuries Are Generally more serious
The size and weight of commercial trucks mean that they are much more likely to cause serious injuries in an accident. Truck drivers and their employers must take into account the safety of everyone on the road, not just themselves. When they fail to do so, innocent people can be seriously injured or killed.
Truck accidents often result in wrongful death cases
When a loved one is killed in a truck accident, the family may file a wrongful death lawsuit against the driver and/or the company. A wrongful death case seeks compensation for damages such as medical bills, funeral expenses, pain and suffering, and lost wages. The family can also seek punitive damages which are meant to punish the defendant for their actions.
Why Is It important To Hire The Fitzpatrick Firm, LLC Immediately After An Accident?
The trucking company already has lawyers on stand-by
Trucking companies already know that truck driving is quite risky due to the massive size of a commercial vehicle compared to a vehicle used for personal use. In order to minimize expenses involved in settling claims, insurance companies retain a team of lawyers well-versed in federal and state laws. This team will do everything possible to get you to admit liabilities in order to disqualify you from compensation. One tactic, for example, is to demand a statement right after the accident without informing you that you have a right to an attorney.  Rather than hope for the best, defend yourself by hiring a good lawyer. Our team stays updated on current amendments to the law governing truck driving accidents in Atlanta, Georgia. We have a better understanding of how local trucking companies respond to accident victims. Doing this prevents you from unknowingly accepting liabilities.
We help you to preserve all evidence from the accident scene
A few trucking companies use dirty tricks to avoid compensating accident victims. One of them is clearing any incriminating evidence inside or around the truck. You can't beat them at this game because some trucking companies work in cahoots with insurance adjusters. This helps them to know what things to remove or hide in an accident scene to avoid liabilities.  A truck accident lawyer will petition the court to block all access to the accident scene. Why? Because the truck's black box can easily disappear and make it difficult for your lawyer to prove negligence. If you observed incriminating evidence in an accident, inform your lawyer immediately so that he or she can preserve it as evidence.
We know the complex trucking laws
One reason a truck accident isn't the same as a car accident is that both drivers operate on different licenses. A truck driver can drive a personal car at any time; however, an ordinary motorist requires going to driving school and obtaining a special license to operate a commercial vehicle. Atlanta, Georgia has its own unique laws regulating commercial vehicles and the introduction of new laws happens at least once every three years.  While it's possible to represent yourself in court, it's impossible to amass sufficient knowledge to competently handle a trucking case.  Plus, you need plenty of time to regain your health and resume employment. Rather than suffer embarrassment in front of the trucking company's lawyers, just count on Atlanta truck accident attorneys at The Fitzpatrick Firm, LLC to save the day.
We help you to determine the full extent of your damages
Google cannot show you exactly how insurance companies calculate compensation for pain and suffering. That's because insurance companies intentionally hide this information. They also take advantage of this lack of information by offering accident victims very low compensation. Basically, a trucking company depends on the victim's ignorance to avoid covering the full extent of damages.  If you want to receive the best compensation for your pain and suffering, you need a lawyer to do a thorough evaluation. Why? Because you don't want to spend the next five years in debt due to incurring high medical bills that you weren't supposed to pay.
We help identify parties responsible for the accident
Unlike auto accidents where drivers absorb all liabilities, truck accidents involve several people. A truck driver can deny liability on grounds that his supervisor forced him to drive a truck with serious mechanical problems. Then, the trucking company might blame the auto manufacturer for selling faulty trucks. A simple case can become inherently more complex. Hiring an experienced truck accident attorney enables you to identify who's responsible for your compensation. The Fitzpatrick Firm's truck accident lawyers know how to gather relevant information from the trucking company and auto manufacturer within a very short time. This reduces the amount of time you'll wait to receive your compensation check.
Are There Tips You Have After Suffering A Trucking Accident?
Take close up photos of the accident scene
If your injuries don't affect your mobility or visibility, get out of your car then take photos of the accident scene. Focus on the point of collision, skid marks, and other vehicles. Do you smell alcohol on the offender's breath? Just walk towards the truck and take pictures of any alcoholic beverages present. However, if your injuries are too painful, you can request your passengers or a witness to take the photos.  Taking photos immediately after the collision helps you to build up a strong case in your favor. Why? It's a good idea to capture all the evidence before the trucking company sends over insurance adjusters who might tamper with it.
Seek medical attention immediately
After taking enough close-up photos of your accident scene, go to the nearest hospital for a medical examination. A proper and thorough medical diagnosis will allow you to get the best recovery in your case.  It's also necessary to determine whether you'll need long-term treatment. Waiting for several weeks provides the truck's lawyer a good chance to argue that your injuries or illnesses occurred as a result of neglecting to seek medical attention right after crashing.
Are Truck Classified Differently Than Personal Vehicles?
Trucking accidents can come in three classifications: the trucker and his or her load, passenger vehicles that are involved in accidents that include a truck, or a bus carrying passengers. In an accident that includes a truck and a passenger vehicle, the passenger vehicle will almost always come out the worse for wear. Despite classes on how to drive a truck and safety regulations, accidents do happen. Given how much larger trucks are when compared to passenger vehicles, private vehicles and their passengers are often seriously damaged. If you or a family member have been injured in such an accident, you might want to hire a personal injury lawyer to represent you.
Can Truckers Can Also be Victims?
Trucking injuries are not limited to passenger vehicles. Truckers can also be injured during their work. Not only are they subject to being pushed to drive for longer and longer hours, they often drive through all sorts of weather, which can present problems. Sometimes their cargos can be extremely hazardous, even in unsuspecting ways.
Who Is At Risk Of A Trucking Accident?
If you travel on highways in the USA, you could be in an accident that involves a large truck or bus. Semi-tractor/trailer rigs move a major part of the goods that are traded throughout the country. According to the Federal Motor Carrier Safety Administration, there was a 34 percent decrease in fatal accidents involving large trucks or buses between 2005 and 2009. But between 2014 and 2015, the accident rate increased by eight percent. Disturbingly, inner-city transit buses and school buses accounted for a whopping 41 percent of large vehicle accidents!
You Need A Dependable Atlanta Truck Accident Lawyer
If you've been injured in a truck accident due to the driver's or company's negligence, you're facing financial struggles caused by lost wages, medical bills, and ongoing treatments as well as trying to heal and overcome your injuries.
When negligence is the cause of the accident, you are owed compensation for your injuries, but the trucking and insurance companies are more concerned with saving money and protecting their reputation. They may offer a settlement that's worth a fraction of your case, or they may even attempt to discredit you to avoid paying what you're owed.
Statute Of Limitations On Truck Accidents In Atlanta
In Georgia, there's a two-year statute of limitations in place for how long you have to file a truck accident claim. This means you have two years from the day of your accident or two years from the day of the fatality of your loved one, to file a civil claim against those at fault.
Trucking companies and insurance companies will try to run out the clock with promises of settlements and talk of investigation, but an experienced truck accident attorney will file the claim on your behalf to avoid losing your opportunity.
Proving Driver Fault And Liability
Even in cases where the truck driver was clearly acting negligently or the company failed to maintain the vehicle which directly and clearly led to your injuries, trucking and insurance companies will fight back against your case. They may try to show you or the driver in your vehicle was somehow at fault or that you weren't as seriously injured as you claim.
Having an aggressive legal advocate on your side who will investigate your case and fight on your behalf is necessary to hold the insurance and trucking companies, as well as the driver, accountable.
Choose A Top-Rated Truck Accident Attorney
We understand that there are hundreds of truck accident lawyers in the Atlanta Metro area, and choosing the right one may be overwhelming or difficult.
The Fitzpatrick Firm is a top-rated personal injury law firm with a team of highly experienced, aggressive attorneys who are dedicated to helping their clients get justice and fair compensation for their injuries and suffering.
We work with medical experts, accident reconstructionists, and other leading experts to investigate and assist with our cases, and while we strive to achieve fair settlements, we are also ready to head to the courtroom in order to fight for what you deserve.
Also, what sets us apart is that we are dedicated to guiding our clients through complicated legal matters. We're always on call to answer questions, provide counsel, and assist how we can.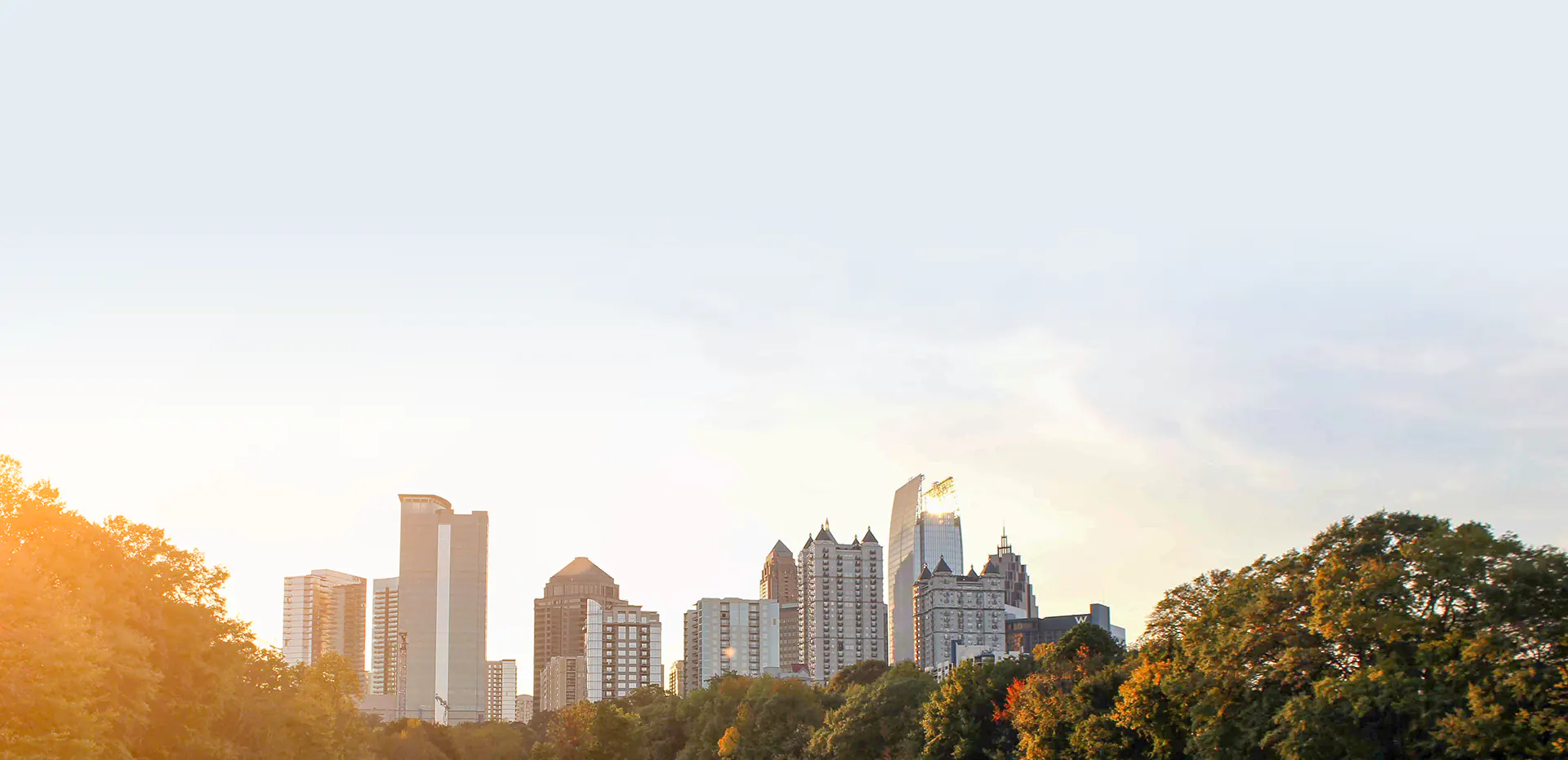 Speak with a top-rated trucking accident lawyer about your case today.
If you were hurt or lost a loved one in a truck collision, our trucking accident lawyers are on your side. Reach out to a member of our team today to discuss your case today by calling us at (678) 607-5550 or filling out the form below to get started.