Marietta Truck Accident Lawyer
Trusted legal representation for truck accident victims in Marietta
Marietta Truck Accident Lawyer
Truck accidents can be severe because large commercial trucks are heavy, leading to massive damage and injuries. If you've been involved in a truck accident in Georgia, you want to have a truck accident attorney on your side to represent you and help you get the compensation you deserve.
At The Fitzpatrick Firm, we are dedicated to working on our client's behalf to help them deal with their serious injuries and pursue compensation.
Causes Of Truck Accidents In Marietta
There are many different causes of truck accidents in Marietta. Regardless of the cause, you want a truck accident attorney that understands these cases to represent you.
According to the Large Truck Crash Causation Study conducted by the FMCSA, these are the 10 most common causes of truck accidents:
Brake problems (29%)
Traveling too fast for conditions (23%)
The driver is unfamiliar with the roadway (22%)
Roadway problems (20%)
The driver's use of over-the-counter drugs (17%)
Failure to scan the surroundings or look at the road while operating the truck (14%)
Fatigue (13%)
The driver is overworked and/or under pressure (10%)
The driver makes an illegal maneuver (9%)
Driver inattention (9%)
How Common Are Truck Accidents In Georgia?
Truck accidents in Georgia are fairly common. Statistics from 2017 revealed nearly 450,000 truck collisions. According to the Georgia Governor's Office of Highway Safety, there are approximately 1,500 truck accident fatalities every year. Tractor trailers and semi-trailers are involved in the majority of crashes.
Who Can Be Sued In A Marietta Truck Accident Case?
There are several groups of people who can find themselves in the middle of a lawsuit in a truck accident case. These include:
The truck driver
The truck company
The truck owner
The cargo loader
Another motorist
A parts manufacturer
The truck maintenance provider
Because liability can vary greatly, it's important to have a Marietta truck accident lawyer by your side from the beginning. They can help to investigate the situation and determine all potentially liable parties.
How Does Fault Affect Compensation In Truck Accident Claims?
In Georgia, if you are found to be less than 50% negligent in the accident, you can still receive compensation for your damages. But what you may be entitled to can be reduced depending on how much fault is yours. For example, if you are found to be 10% responsible for the crash, your compensation is reduced by 10%.
How Negligence Is Established In Georgia Truck Accident Cases
George looks to the Official Code of Georgia Annotated (OCGA) § 51-1-2 when it comes to negligence. If a person does not uphold ordinary diligence and it results in an accident, they have been negligent.
To seek compensation, you will need to show where the negligence lies. Negligence is established through evidence that shows how the accident happened and the damages that occurred as a result. Because this can be difficult, you want to have a truck accident attorney by your side from the beginning of your case.
Common Truck Accident Injuries Our Attorneys Represent
The types of truck accident injuries we represent at The Fitzpatrick firm can range from minimal to severe injuries. In some cases, the victim only suffers a bruise or scratch. But, in others, a truck wreck can result in an injury that leads to permanent disability or even premature death.
A few types of injuries we represent in a truck collision include:
Broken bones
Burns
Soft tissue injuries
Spinal cord injuries
Traumatic brain injuries
Traumatic brain injuries can lead to cognitive disabilities, memory loss, and loss of movement. A spinal cord injury can leave a victim permanently paralyzed. When these types of injuries are present, Georgia truck accident lawyers can help to guide victims in their cases.
Damages You Can Collect For A Trucking Accident In Georgia
There are a variety of damages that you may be able to collect after a truck accident. These will depend on your losses and injuries.
The damages you can collect in truck accidents fall into three main categories:
Economic Damages
Economic damages will most likely have a set dollar amount. They must be proved to be recovered in your claim. Many times, medical bills make up the largest part of a truck accident claim. They can include:
Emergency medical expenses
Hospital stays
Doctor visits
Prescription medicines
Physical therapy or other long-term treatment
Future medical care
To receive compensation for economic damages you have to keep track of all medical bills and receipts. You also need to follow doctor's orders and not miss any appointments. If you don't keep up with your treatment, the insurance company may not pay your claim in full.
Lost wages
Lost wages can also be claimed under economic damages if you missed many days of work due to your accident. You will need to provide previous pay stubs and other documents from your employer to make your claim.
If you end up not being able to work as you used to as a result of your injuries, you may be able to collect "loss of earning capacity" damages.
Property damage
If your vehicle was totaled or needs repairs, you can include property damage as part of your claim. Any other personal property items that were damaged during the accident can also be included in the claim.
Transportation
Besides medical care and bills, you can also collect compensation for the cost of travel to and from appointments.
Non-economic Damages
Non-economic damages cannot be shown through bills or receipts. These damages include physical and emotional suffering from the accident such as mental anguish, fear, or anxiety.
These types of damages can be difficult to determine which is another reason why you'll want to have a truck accident lawyer on your side.
Punitive Damages
Punitive damages can be collected if the defendant showed behavior like willful misconduct, malice, or fraud.
What Factors Make Trucking Cases Unique?
An experienced truck accident lawyer understands that truck accident cases are unique because certain types of evidence can only be present in these types of accidents versus regular car accidents.
These types of evidence available in most truck accident cases include:
GPS tracking devices
These devices can help to show what happened leading up to the accident and when the accident occurred.
Black box information
Similar to airplanes, many trucks have electronic data recorders or "black boxes". These provide information about how fast a truck was traveling when the driver applied the brakes, and what type of steering actions the driver took. This type of information can help to prove driver error.
Inspection reports
Inspection reports could show that the trucking company did not have the truck inspected or did not take care of maintenance issues before the truck hit the road.
Driving Logs
Truck drivers have to log the hours they drive each week. They have a limit as to how many hours they can drive without a break. A driving log can show that driver was driving too long and can help when determining liability.
In-truck cameras
Video footage recorded by in-truck cameras can clearly show the driver's negligence leading up to the accident.
Dispatch records
These records provide information about the truck driver's route, the type of job, and how long the driver was in the truck.
Cargo-loading records
If the cargo was loaded improperly it can lead to a rollover accident because the truck's center of gravity was wrong.
Why Do You Need A Lawyer After A Truck Accident?
When you've been involved in a commercial truck accident, truck accident attorneys know that there is a great deal of investigation that is done. They are familiar with the legal process and understand the importance of accident reconstruction experts and witnesses.
When you have a Georgia truck accident attorney on your side, they will take action to represent your best interest. This includes:
Visiting the accident scene
Taking photographs for evidence
Requesting access to the driver's logbook
Preserving data from the truck's black box
A Georgia truck accident lawyer will make work to make sure there is a prompt investigation of the accident scene and that the other party does not tamper with physical evidence.
How A Personal Injury Attorney Can Help You Maximize Your Truck Accident Settlement
Truck accident lawyers can help to maximize your settlement by taking action to represent you and fight for the fair compensation you deserve. They will communicate with the insurance companies, so you don't have to. Truck accident attorneys know how to work with insurance companies to negotiate a fair settlement when an amount that is much less than the value of your damages is offered.
When you have a truck accident lawyer on your side, they will also look for evidence of the at-fault party's liability and damages that they can show to the insurance company. This will prove the extent of your damages and help to maximize your settlement.
If you have been in a truck accident and need an experienced attorney by your side, call The Fitzpatrick Firm. Our truck accident lawyers can handle your case whether you have minor or severe injuries. We help injury victims get the compensation they deserve.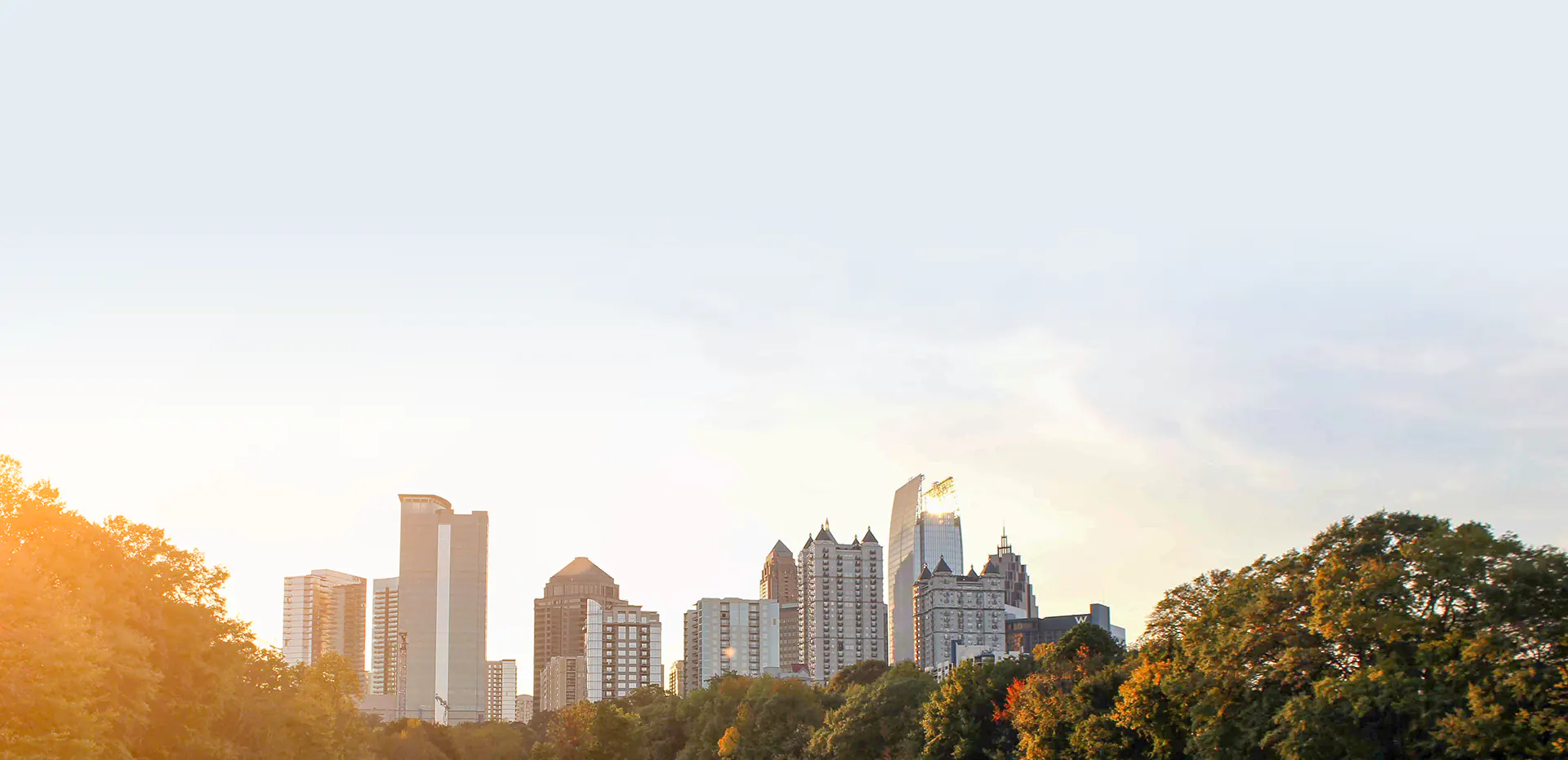 Contact A Marietta Truck Accident Lawyer Today
When people need a Marietta truck accident lawyer, they know they can count on The Fitzpatrick Firm. Call us today at (678) 607-5550 or fill out the form to schedule your free consultation.