Motorcycle accidents can be very dangerous, resulting in catastrophic injuries. Personal injury lawyers are extremely important in these cases because they can help victims get the fair compensation they deserve for a severe injury.
Without a personal injury lawyer, the injured party may not get the settlement or court award that they are entitled to. If you've been involved in a motorcycle accident, it's important that you receive formal legal advice, are aware of your rights, and know what to do after a motorcycle crash if you plan to seek compensation.
We're going to take a look at the steps you should take if you've been involved in a motorcycle wreck as well as how an experienced attorney can help you get the maximum compensation you are entitled to.
What should I do after a motorcycle accident in Marietta GA?
If you've been involved in a motorcycle accident, there are several steps you should take at the accident scene.
Call the police
Always call the police first after a motorcycle accident. This not only brings police officers to the scene to file a police report but also brings a medical team. As long as you are coherent to call, explain what happened to the dispatcher and tell them if you're injured.
Police reports will indicate whether any traffic laws may have been broken or if any distracted drivers or potential drunk driving were involved in the accident.
Get medical attention
Even if you don't feel any immediate pain or have obvious serious injuries following the accident, it's important to get checked by a medical professional. Sometimes symptoms of an injury show up later.
If you have severe injuries, you'll want to get the proper medical attention. Don't worry about medical bills at this point. It's just important to get treatment for your injuries. Medical expenses will be dealt with down the road by your experienced motorcycle accident attorney. Your medical records will be looked at if you seek compensation for any injuries.
Collect the details of those involved
You'll want to get the contact information of the drivers involved as well as the license plate numbers of the cars involved. You should also exchange information about your insurance company. Although this will be on the police report, you'll want to have this information with you as well. If there were any eyewitnesses to the accident, you'll want to make sure the police are notified, especially if you know you were not the at-fault driver.
Get photos and collect evidence
If you are able, take photographs at the scene. These should show the crash from different angles so that it is easier to explain what happened. If you can't do this, have someone do it for you. While the police may take photos, it's always a good idea to take photos immediately after the accident to capture everything that happened.
Give the Police Your Statement
When the police arrive, give your statement of what happened. Answer questions, but don't give more details than you have to. Doing so may jeopardize your case and affect your personal injury claim.
Do Not Admit Fault
When it comes to motorcycle accident cases or any type of accident, do not admit fault to anyone. The at-fault driver will be determined after all facts of the case are considered. It's important that you don't say anything that may be used against you in the future.
Contact a Marietta Motorcycle Accident Attorney
Motorcycle accidents tend to be serious which is why it is crucial that you call an experienced motorcycle accident lawyer after the accident. A motorcycle accident attorney in Marietta can help you establish your case from the beginning. If you have been admitted to the hospital with significant injuries, you'll want to have your attorney by your side. Establishing an attorney-client relationship is important if you want the best outcome for your case.
Georgia Law Limits The Amount Of Time You Have To Make A Motorcycle Accident Claim
If you've been involved in a Marietta motorcycle crash, you have a certain timeframe to file a lawsuit. For personal injury lawsuits in Georgia, you typically have two years to file a case.
If your loved one passed away due to motorcycle injuries sustained in the accident, you can file a wrongful death lawsuit within two years from the date they passed.
Delaying filing your lawsuit can prevent you from receiving compensation for your injuries. If you have medical bills or property damage, you would be responsible for paying for everything yourself. The only way to protect your right to compensation is to file a lawsuit before the deadline expires.
How A Personal Injury Attorney Can Help A Motorcyclist's Case
Motorcycle accident victims need the help of an experienced attorney to help with the claims process and get the compensation they deserve. A motorcycle accident lawyer can help you negotiate with the insurance company to make sure your claims are processed fairly. They can also help you with the legal process if you need to file a lawsuit.
Types Of Compensation Our Experienced Motorcycle Accident Lawyer Fights For
Economic Damages
Economic damages cover any monetary losses that you may have following your accident. This includes medical bills and motorcycle damage. Your motorcycle accident attorney will present all of the current costs as well as those you may have in the future. This includes:
Lost wages
Future wages
Long-term medical care
Medication
These are expenses you don't want to bear. You will have to provide supporting documents to show all costs. This is why you want an experienced lawyer on your side when it comes to motorcycle accident claims. Without the proper evidence, you may end up with inadequate compensation.
Pain and Suffering Damages
You may have injuries from your accident that are not exactly visible and go beyond basic medical costs. They include pain and suffering, and loss of enjoyment in doing certain things. You may be able to get compensation for these types of damages. Your Marietta motorcycle accident lawyer can determine an amount that is fair to represent these types of damages.
Punitive Damages
If the driver involved in your accident was extremely reckless, you may be entitled to punitive damages. These types of damages are awarded as a punishment to the driver to cover your costs.
If you sustained life-changing injuries or a family member died in the accident, you can also request punitive damages.
Loss of consortium
Motorcycle accidents just don't affect the immediate victim. Your spouse may be able to file a claim for how your injuries have affected them.
Trust Your Motorcycle Accident Case With A Personal Injury Lawyer Who Cares
If you've been involved in a motorcycle accident, call The Fitzpatrick Firm. Our law firm has experience handling many motorcycle accidents and can help guide you through the legal process to get the compensation you deserve.
Our legal team can answer questions about motorcycle crashes as well as help you with an insurance claim. Motorcycle accident lawsuits can get complicated which is why you want experienced motorcycle accident lawyers by your side.
Call us today at (678) 607-5550 or contact us online to schedule your free consultation.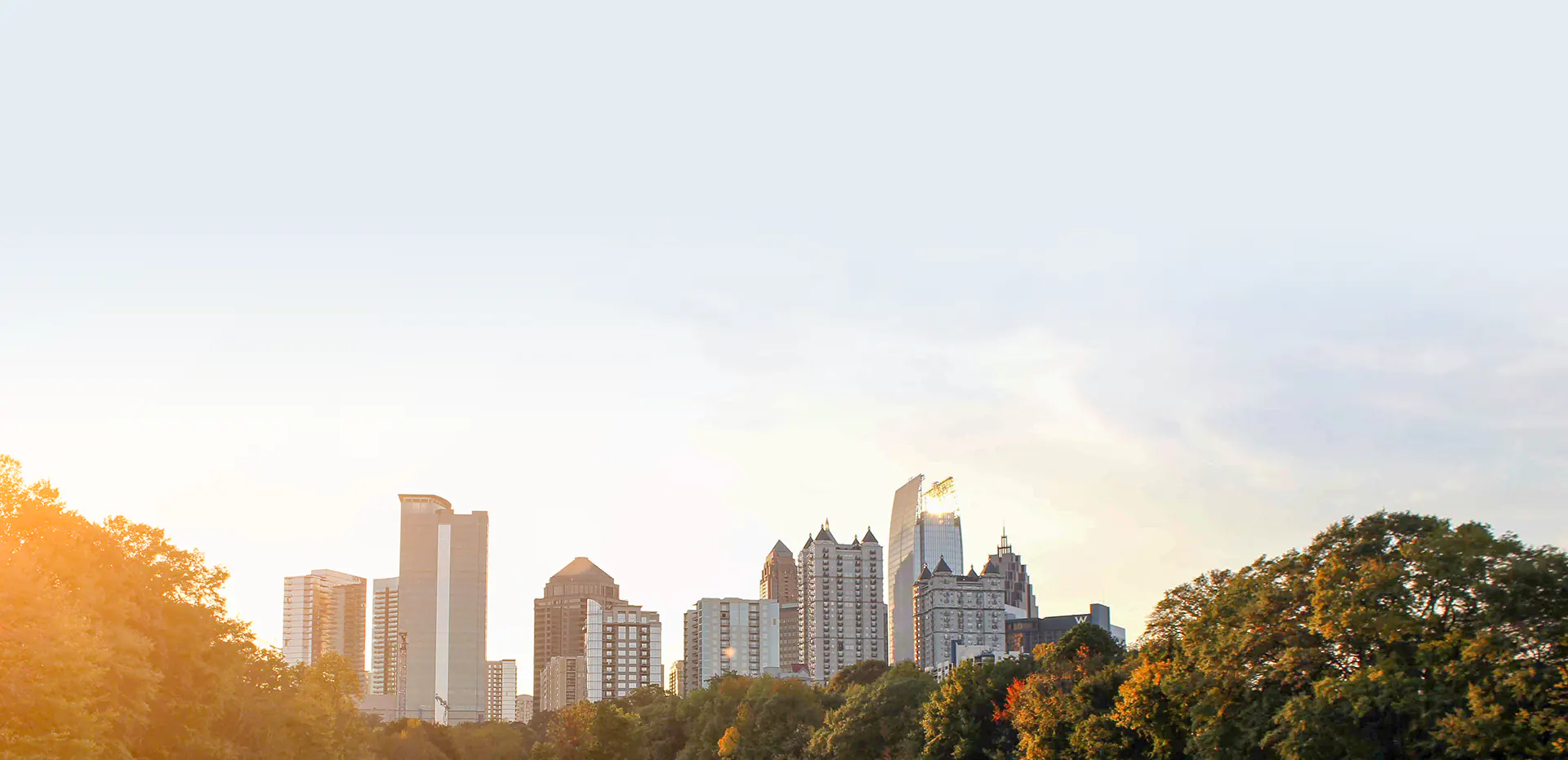 Schedule A Free Car Accident Case Review With Our Car Accident Attorneys
If you or a family member have been injured in an auto accident, let our Atlanta car accident lawyers fight for your rights. Contact one of our attorneys immediately to get your best chance at recovering money for your injuries.